AYURVEDA RESEARCH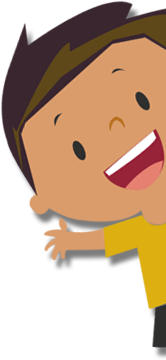 Ajowan
Bramhi
Brahmi Shows Positive Effect on Schizophernia Patients
Brahmi(Bacopa monnieri), an Ayurvedic herb has primarily been used to enhance cognitive ability, memory and learning skills. The researchers provide an assessment of a case study of schizophrenia in which add-on Brahmi extracts 500 mg/day for a period of one month resulted in reduction in psychopathology without any treatment-emergent adverse effect. Although preliminary, the case study suggests therapeutic efficacy of add-on Brahmi in schizophrenia, thus providing a new dimension of alternative medicines in managing Schizophernia.
Source: Add-on effect of Brahmi in the management of schizophrenia Sukanto Sarkar, Biswa Ranjan Mishra, Samir Kumar Praharaj, and S. Haque Nizamie J Ayurveda Integr Med. 2012 Oct-Dec; 3(4): 223–225.
Study Shows Brahmi Helps Brain Retain New Information
Researchers have reported significant improvement in retention of new information in subjects who were part of a randomized placebo control study in which brain memory functions were studied after intake of Brahmi herbal preparation in a three month trial. The results show a significant effect of the Brahmi on a test for the retention of new information. Follow-up tests showed that the rate of learning was unaffected, suggesting that Brahmi decreases the rate of forgetting of newly acquired information. One of the sections who would benefit the most are the students studying for an upcoming examination. Since they are in the process of acquiring new information towards an impending examination, the retention of such information can be expected to be aided by intake of Brahmi.
Refn: Chronic Effects of Brahmi (Bacopa monnieri) on Human Memory (Roodernrys S., Booth D., Bulzomis , etal. , Neuropsychopharmacology, Vol 27 (pg279-281), 2002
The Clinical Study of Brahmi
Bacopa monniera Linn. (Brahmi) has been known as the brain tonic in Ayurveda. Study done by HK Singh etal. And published in Symposium (Vol 29, Issue 5, Pg 359-365) corroborates the claim of Ayurveda that Brahmi is a cerebral herb. The clinical study on healthy male volunteers indicates that Brahmi serves in improving cognitive function and mental retention capacity. The chemical constituent which gives this quality to Brahmi was identified to be mixture of two saponins – Bacosides A and B. The study claims that these Bacosides help recede amnesia due to stress. It also improved protein kinase activity and increased protein hippocampus. Bacosides were also found to be safe in regulatory pharmacological and toxicological studies.
Career
Haritaki
Jastimadhu
Kalmegh
Pipul
Trifala
Research about Triphala on Human Physiology
The study reiterates the beneficial effects of Triphala on human physiology. The study does extensive literature review of academic research done of Triphala and summarizes its beneficial properties. Triphala is prescribed widely in Ayurveda primarily for stimulating digestive capacity. This poly-herbal compound and in Ayurveda preparation has a 1:1:1 mixing of ground dry fruits as myrobalans. Triphala shows immunomodulatory properties and helps in improving body's defense system. Academic research also provides pointers to Triphala possessing anti-mutagenic, radio protection and antioxidant properties and is beneficial in combating disease conditions.
Source: Bali Chouhan et al / Int. J. Res. Ayurveda Pharm 4(4), Jul-Aug 2013
Tulsi
Vasak