A Career in Architectural Engineering
The scientific progress and the development of technological principles have influenced the development of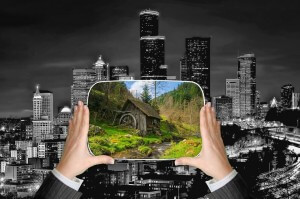 buildings and bridges. Over the decades, graduates in architectural engineering have played a major role in transforming once desert into beautiful cities. Houses, bridges, schools, shopping centers, offices, apartments, airports, etc. are essential in today's society. As civilization progressed, buildings have changed and have become more complex. A graduate in architectural engineering is equipped with the required knowledge that is necessary to deal with the complexities of buildings. The practice of architectural engineering includes planning, designing and overseeing the building's construction, and architecture, as a profession providing architectural services.
A career in agricultural engineering is multifaceted and explores various aspects of constructions that involve designing, planning and the final construction of a structure. Key focus areas of graduates involved in a career in architectural engineering revolve around lighting, heating cooling, and sustainability of the buildings. A career in architectural engineering also needs detail knowledge of mechanical, civil and electrical engineering.
Architectural Engineering graduates play a huge role in the building of infrastructure in a state. Odisha being one of the fastest growing state economies in India requires the efforts of architectural engineering graduates to imbibe and adapt the themes of urban regeneration, environmental sustainability, and economic development simultaneously. Odisha has been facing environmental and social challenges at a scale that requires the attention of everyone as building and development professionals, architectural engineering graduates play a huge role and a unique opportunity — to help Odisha in the search for long-term, practical solutions that take advantage of the existing urban assets in a sustainable and smart way.
Places to study Architectural Engineering in Odisha
Some of the top colleges where a career in architectural engineering in Odisha can be pursued are
a) IIT Bhubaneswar, Odisha – This is one of the premier institutions to build up a career in architectural engineering in the state of Odisha. Although selection to this institute is through a rigorous interview process students are guaranteed 100% placement apart from a world class learning environment.
Apart from IIT Bhubaneshwar in Odisha other places to study architectural engineering are:
b) CET, Bhubaneswar, Odisha
c) National Institute of Technology, Rourkela, Odisha
d) KIIT School of Engineering, Bhubaneswar, Odisha
A person interested in having a career in architectural engineering needs to clear the entrance exam and also needs to clear the 10+2 level of education with Physics, Chemistry, and Mathematics.
Career Outlook
A career in architectural engineering is on the rise with infrastructural development happening in every corner of the country. Architectural engineering professionals are often known to evaluate designs that can include acoustics, environment, load, and power. A career in architectural engineering requires candidates to be licensed as professional engineers; although requirements for obtaining a license vary by state, eligible candidates for licensure generally need a bachelor's degree and four years of related work experience. A career in architectural engineering is open to students who are imaginative and have creative thinking skills. They should also possess the ability to analyze and critically assess problems. Moreover, the ability to see the big picture as well as giving attention to the smallest detail is a bonus.
[supsystic-social-sharing id="1"]