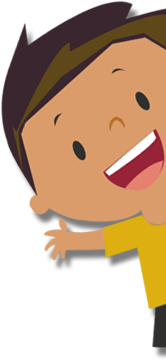 Branolia's Kulerron
Kulekhara, Ashwagandha, Nagkesar
Branolia's Kulerron brings the goodness of Kulekhara (Hygrophila Spinosa) leaf which is the best-known antidote in Ayurveda against iron deficiency in the blood (also known as iron deficiency anemia), indicated by low Hemoglobin count. Branolia Chemical Works new tonic Kulerron has been formulated to fight iron deficiency.Kulerron is fortified with other ayurvedic herbs like  Ashwagandha, Biranga, Pipul, Nagkesar amongst others.It also acts as a perfect health protector.
The main ingredient in Branolia's Kulerron is Hygrophila Spinosa, popularly known as Kulekhara, which has been adjudged as one of the best antidotes to fight iron deficiency in humans. It also is known to enhance the hemoglobin count drastically. Hygrophila Spinosa (Kulekhara) is a medicinal herb belongs to the Acanthaceae family and has been used as a valuable therapeutic agent both in traditional and modern medicine.
Kulerron can be consumed by people of all ages but it is especially useful for women and girls in their growing up stage.It can be also be consumed by people suffering from low hemoglobin count,  overall fatigue, weakness, shortness of breath, and poor appetite.
It has been proved that Kulekhara (Hygrohila Spinosa) significantly increased RBC and total WBC in rodents. Branolia Chemical Works markets Kulerron, an Ayurvedic preparation enriched with Kulekhara to fight anemia.
Reference:
1. Gomes, Manika Das an SC Dasgupta, Department of Physiology, University of Calcutta, Published in Indian Journal of Experimental Biology, Vol 39, April 2001, pp 381-382, "Haematinic effect of Hygrohila Spinosa on experimental rodents".
2. Ethnobotanical Study of Kulekhara (Hygrophila auriculata) – A Review S. Bera*1, S. Das1 and A. Roy2 (Received: December 22, 2016; Revised: January 29 2017;
3. Estimation of Micronutrients in Fresh Kulekhara Leaves (Hygrophilla auriculata) Chitralekha Mukherjee,Research Scholar, Department of Home Science, Food and Nutrition Division, University of Calcutta, Kolkata-700027,India ; Santa Datta (De)Professor, Department of Home Science, Food and Nutrition Division, University of Calcutta, Kolkata- 700027, India