A career in Forestry: Play a Role in Preserving Forests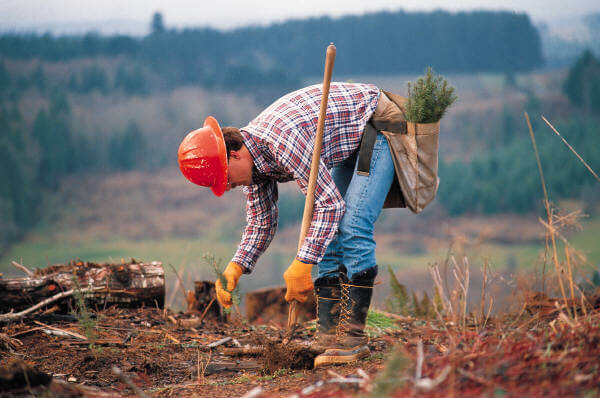 Do you love forests and want to play a role in preserving India's rich heritage of forests? Then you can turn your passion into a career.
Forestry – A Science
Forests are a very important natural resource. Forests play an important role in a nation's economy. Trained professionals are needed to conserve and upgrade forests. With rapid industrialisation and urbanization a lot of forest cover has been lost in recent times, making it more important for us to preserve existing forests and reclaim lost ones. A career in forestry is all about developing and preserving forests. In other words, it is a science to protect and conserve forest resources in a planned manner. The role of a forestry professional is even more significant today as forests needs to be preserved to tackle environmental issues like global warming, floods, water scarcity and also protect its natural habitat in terms of flora and fauna.
Career Path in Forestry:
A career path in forestry is pretty straightforward. One needs to start with a Bsc. degree in forestry for which one requires to pass class 12 with science subjects. Further studies involve a Msc. in forestry. There are also options to get a post graduate diploma degree in forest management. At the post graduate level, one can choose various specialisations like developmental management, environmental management and conservation and livelihood management, commercial forestry and so on.
Where to study Forestry:
Several institutes offer courses in forestry. Some of the reputed ones are Forestry Research Institute, Dehra Dun, Indian Institute of Forest Management, Bhopal, Arid Forest Research Institute, Jodhpur, Himalayan Forest Research Institute, Shimla, and Tropical Forest Research Institute, Jabalpur.
Career prospects in Forestry:
The biggest recruiter is the department of forests and wildlife of the Goverment. While those from the Indian Forest Service hold administrative positions, forestry professionals are required to fill a lot of roles. NGOs working in the area of forest conversation and management also hire forestry personnel in large numbers . Emploeyment can also be found with corporates having timbering operations. Those with M.Phil and PhD degrees can also get into research or teach at institutes.
Salaries on offer for a Professional in Forestry:
While government jobs have a basic government pay package, jobs with corporates and NGOs can command a higher salary. Government jobs also come with official vehicle, accommodation and other perks. Experienced professionals can also become private consultants and command lucrative fees.
Skills required in Forestry:
A career in forestry can be very exciting and involve a lot of outdoor work. Along with a scientific bent of mind, it requires a love for outdoors, passion for preserving forests, ability to work long hours and an inclination for research.
If you have the above qualities and are looking for an exciting career that is also socially relevant, a career in forestry is for you.
[supsystic-social-sharing id="1"]