A Career in Social Work: Making the World a Better Place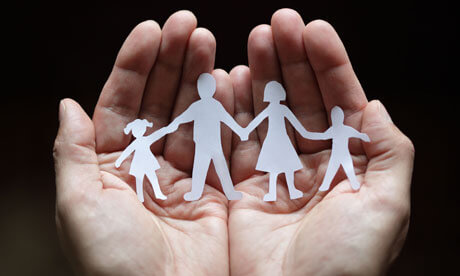 Even as human society has progressed, certain sections of the society have been left behind. This could be due to poverty, unemployment, lack of education and healthcare, among other reasons. Certain sections of the society like the disabled, women, orphans and children are more prone to inequality and are often left deprived and helpless. The role of social work is to utilize resources in an efficient manner to address the problems of these sections and improve their living conditions and give them equal rights to life. Social work is no longer considered only with a philanthropic purpose, but it is something a lot of NGOs are taking up in a professional manner. Hence there is the requirement of trained professionals. So social work has emerged as a bright career option.
Career Prospects:
A wide range of career prospects are available in the field of social work both in the government and non-governmental space. While professionals working with these organisations work at the grass-root level and are indulged in on-field activities, others are engaged in research and publications. In the governmental sector, work is mainly in the area of community development. These could deal with issues like health, education, rural development and welfare of child, women and the elderly. NGOs can work with the government or separately. Apart from local NGOs, a large number of international NGOs like Oxfam and UNESCO also have operations in India. Large corporate also hire social work professionals for managing their corporate social responsibility programs. Social work constantly evolves based on theories of social systems and human behavior, hence the need for ongoing research.
Skills required:
A professional in this field requires a variety of skills. Some of those are team management, long hours in the field and extensive travelling, often to remote areas, preparing project implementation plans, managing and coordinating projects, preparation of budgets and also documentation and reporting.
What to study:
A bachelors and masters degree in social work opens up a career in this field. The most prominent institutions offering these courses are Tata Institute of Social Sciences, Mumbai, Indian Institute of Social Welfare and Business Management, Kolkata, Institute of Social Sciences, Agra and Loyola College of Social Sciences, Thiruvananthapuram. While masters degree courses are open to students from any stream, those with a bachelors degree in sociology are given preference.
Salaries:
The remuneration in this sector has been soaring recently with a lot of infusion of funds from the Government and private agencies, both Indian and foreign. However starting salaries are comparatively lower and could be in the range of Rs 10,000- Rs 25,000. Those working for corporate can expect a higher salary structure. However, the satisfaction that comes with this career cannot be compared with that salaries and perks that come with any other career.
All of us should be involved in making the world a better place. If you want to make a living out of it, then a career in social work is for you.