An Entire Villages Cries for a Teacher- Sumitra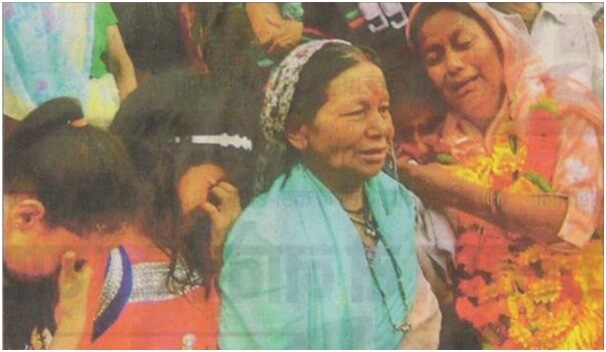 In times when it is common place to hear the lament on the deteriorating condition of our education system in general and the government schools in particular, one teacher in a remote village has turned the tables.
Degoli Luha village in Dasholi block, Chamoli district, Uttarakhand, went into mourning when the transfer orders of Sumitra the teacher of the only primary school in the village came through.  Sumitra had been a teacher for 12 years at the Degoli Luha primary school and in her care the children flowered. Sumitra's dedication was such that she would take special classes for children who were weak in their studies, well beyond the stipulated school hours. There was no compulsion or official decree, only that Sumitra was true to her profession.
Sumitra – A Lady Who Made a Difference
She took the Prime Minister's call for Swachh Bharat Abhiyaan to heart and motivated her students and the villagers to go on a village cleaning drive. A remote village in India, which not much is heard of, had taken the Prime Minister's word very seriously. Again there was no compulsion on Sumitra to go beyond her call of duty. She believed in the national cause for cleanliness and Degoli Luha was her stage.
On 4 August 2015, the entire village had collected to bid their farewell to Sumitra. The children and women would hug Sumitra and cry. Many a men had moist eyes. Sumitra was a veritable institution in the village, something which is becoming increasingly rare in public servants. Here is a teacher who led her children from the front. By example she gave a life lesson to her wards that every job is worth doing well and with utmost dedication.
Not very far from the village is the international border with Tibet. There stand soldiers protecting our today. Come a few kilometres inside and there you find people like Sumitra standing who protect our tomorrow. Salute you Sumitra maam.