Anandibai Joshi – Defines success on your own terms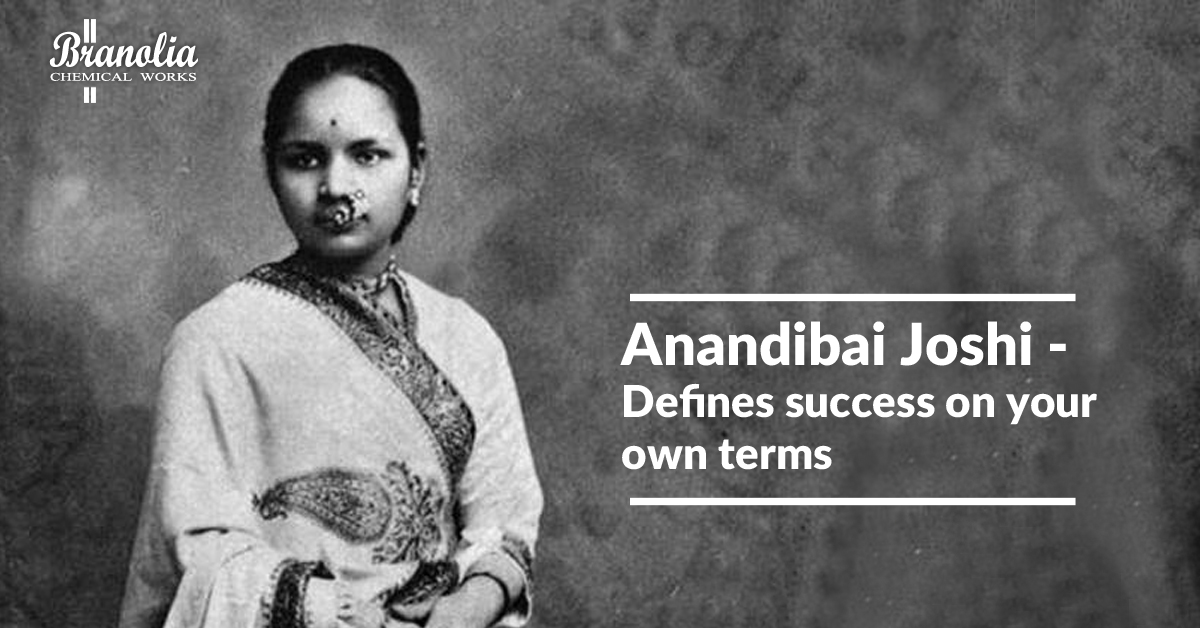 The growth and development of a community or a civil society largely depend on the growth and development of its individuals in general and women particularly. India's history tells the story of exponential inequality against women along with a strong network of customs and cultures which made it difficult for women to come forward and break the barriers of discriminations to empower themselves. In the 18th century, it was considered to be an offense and a misdemeanor for a woman to pursue education. In such grim times, there was a woman who braved all odds and made a permanent mark for herself in the field of medicine. Dr. Anandibai Joshi became the First Indian Female Physician to graduate with MD (Doctor of Medicine) on 11th March 1886, from the Medical College of Pennsylvania, USA.
Journey towards Success
Anandibai was born in an Orthodox Brahmin family in Maharashtra and as was the norm in those days she was married off at the age of 9. However, Anandi's life changed after her marriage. Her husband, Gopalrao Joshi was the man who gave wings to her dreams. A postal clerk from Maharashtra, Gopalrao had different views and wanted to educate his wife and empower her. His main criterion behind marrying Anandi was the condition that he should be allowed to educate her. Initially, he started off by teaching Anandi Marathi, Hindi, and English. It was an arduous journey as he had to face oppositions from his family and friends.
Gopalrao's passion to educate Anandi was such that he did not think twice before punishing her publicly in front of the entire neighborhood for indulging in household chores when she should have been studying. He also shifted to Kolkata to avoid any kind of interference which would hinder Anandi from pursuing higher studies.
Anandi was an intelligent and diligent student. Under the mentorship of Gopalrao, she grew up to be a well-read scholar. After losing her first child because of lack of proper medical services Anandi decided to pursue medicine. Gopalrao's and Anandi's dream was able to see the light of the day when a rich American from New Jersey Theodicia Carpenter offered help. Thus in 1886, Anandi became the first women from India to become a Doctor. Anandi is also considered to be the first Hindu Women to set foot on American soil.
She defied societal norms to travel independently to America to pursue her dream of becoming a doctor. In her letters of application, she wrote that her only motivation in becoming a physician is to lend her services to the women of her country who would rather die in need of medical help than accept treatment at the hands of a male physician. She believed that she must not fail for all the women back home that needed support.
Accolades
Queen Victoria was one of the first to send Anandi a congratulatory message on her graduation. When Anandibai came back to India she was appointed as the Physician in charge of the female words at Albert Edward hospital in Kolhapur Maharashtra. Although she lived a mere 21 yrs yet she achieved more than most of us. Today a crater on Venus is named in her honor.
Even today in the 21st Century where women have to deal with a lot of discrimination, the story of Anandibai and Gopalrao was remarkable and unthinkable.  Anandibai Joshi has definitely left a mark and contributed to a much better and bolder India.
[supsystic-social-sharing id="1"]