Allowing AYUSH doctors to practice basic modern medicine is a good move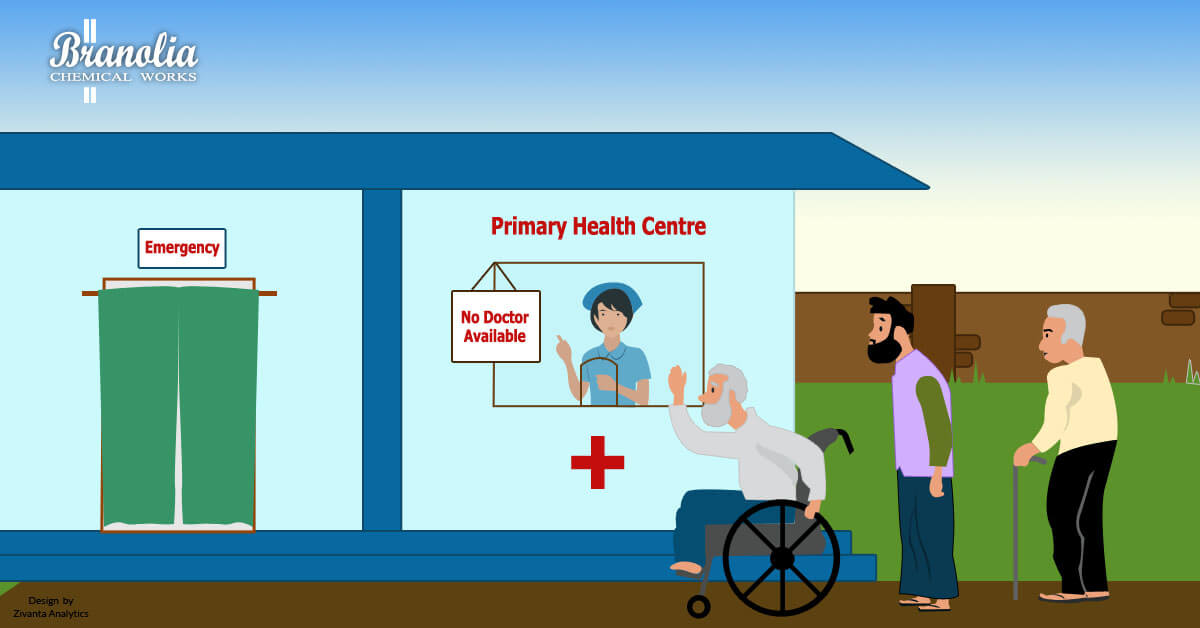 Rural Primary Health Centres in the rural hinterland of our country lie waiting for a doctor. The building is there, medicines are there, beds are there and attendant medical equipment. The absence of a doctor at these PHCs makes the investment on these brick and mortar structures redundant.It has indeed been a bold move on part of the government to launch The Bridge Programs on Certificate in Community Health for Ayurveda Practitioners' to integrate Ayush practitioners into the fold of modern medicine. They can then man the Primary Health Centres or set up a practice especially in rural areas where none exist.There have been many detractors to this move, however, we feel the move of the government is the most plausible step to take in wake of the curative health crisis in rural areas in absence of doctors. Here are our arguments:
We just do not have enough doctors
World Health Organisation norms require a doctor-population ratio to be 1:1000. IMA data reveals that this ratio is 1:1674 in India. This shortfall is further accentuated by the reluctance of doctors to take up rural postings, making doctors a rare sight in many rural pockets. The situation is worse in difficult areas like the mountainous regions of Uttarakhand, the jungles of Sunderbans or the far-flung deserts of Barmer. This leaves a huge space for quacks to masquerade as doctors and dispenses medicine, an extremely scary proposition. India has about 6.86 lakh qualified AYUSH doctors, who after the bridge course would be well positioned to provide basic medical care. No one expects them to implant a pacemaker, but surely he/she would know the difference between malaria and dengue and more importantly what is needed to be done.
Will Bridge Course be enough to prepare AYUSH doctors for modern medicine
An Ayurveda student invests 5.5 years to become a doctor. He/she is trained in anatomy, physiology, pathology, and herb — pharmacology. They dissect human bodies to learn anatomy and physiology. Learning about allopathic pharmacology is also included in BAMS syllabus. They are well versed in the various minor surgical procedures. The step from AYUSH doctor to modern medicine is much shorter than thought. A bridge course to orient Ayush doctors to modern pharmacology and a list of allopathic medicine should help in him/her to practice basic medical care.  A five-year rural posting has been made mandatory for all those keen to do the bridge course.
The ground reality is that AYUSH doctors are already filling in for MBBS doctors in rural areas
In remote regions and villages where there is no MBBS doctor in sight, AYUSH practitioners help dispense basic medical services and even help save lives by minimizing fatal effects of easily treatable conditions like diarrhea. Unless and until trained doctors are made available, people will continue to flock to these practitioners anyway in desperate need of medical help. Right training can help reduce the public health challenges of anaemia, malnutrition, pneumonia, diarrhea, and other communicable diseases.
Many States have already started the process of getting Ayush doctors ready
States like Odisha, Jammu & Kashmir, Uttar Pradesh, Punjab, Karnataka and recently West Bengal which reeled under fake doctor crisis have started putting the processes in place. There is a felt need, the demand for medical care in rural areas is becoming a serious governance issue.
More similar initiatives to reach health care to rural areas
The Central Government has approved the introduction of a course namely, Bachelor of Science (Community Health). The main objective of the proposed course is to create mid-level health professionals who would possess the necessary public health and ambulatory care competencies to serve the rural population and will primarily be deployed at Sub Centres. While the long-term solution lies in producing more doctors, in the short and medium turn turning to AYUSH doctors to bridge the gap is a commendable move. Indian Medical Association has not been in favour.We at Branolia Chemical Works feel that the best should not become the enemy of the good.
Branolia wishes our AYUSH doctors good luck as they step in to bridge the huge shortage of doctors in our rural areas.
[supsystic-social-sharing id="1"]