The State of Biotechnology as a Career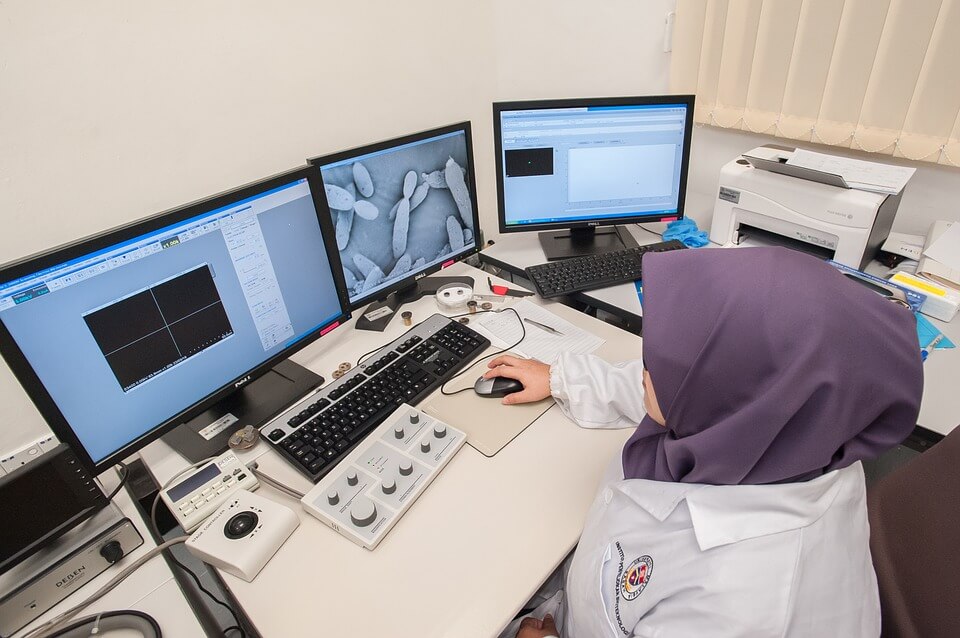 Biotechnology as a career has a wide variety of opportunities right from becoming a forensic DNA Analyst to the greenhouse and field technicians, bioinformatics specialists, animal caretaker and much more. Biotechnology comprises of knowledge about life and living organisms with modern technology to create a new set of systems, food, materials and even machines to enhance the well- beings of human life on this planet. Biotechnology careers are mostly associated with agriculture, food industry, the Pharma industry are mostly popular options. For example, Pharma Companies like Branolia Chemical Works use raw materials like Brahmi, ashwagandha and other herbs from the agriculture sector to develop products like Branolia, Bitocough, and Livonia.
Career Description:
A person interested in living beings and has an inclination towards studying Biology as a subject can opt for Biotech as a career option. An analytical mind is essential for a career in Biotechnology. Biotech graduates often work as a Biochemist, Bioinformatician, Biomedical Engineer, Crime Lab Technician, Pharmaceutical industry, a Biophysicist and much more. Other options are that of a Greenhouse and Field Technician deals with modern agricultural research with new methods to develop genetically modified plants. It also involves growing crops for commercial purpose to be used as herbs in Pharma companies.
Eligibility Criterion:
A student pursuing Science stream in 10+2 with Biology as a subject can go for a B.Tech in Biotechnology and can follow it up with an M.Tech in Biotechnology. There are various colleges who also offer a five year integrated M Tech degree in Bio-Technology through a Joint Entrance Examination. An M.Sc in Biotechnology is also a viable option.
Job Prospects in Biotechnology:
A Biotechnology graduate can find a job in various categories. While various government institutions and organizations have Department of Biotechnology there are also various horticulture and agriculture institutes who offer job opportunities for biotechnology professionals.
Pharma Companies in India like Dabur, Ranbaxy, Dr. Reddy's Lab, Branolia Chemical Works have research and development unit where Biotechnology professionals are hired. The food industry, Chemical Industry, and textile industry also hire biotechnology graduates.
Colleges offering Biotechnology in India are:
Some of the premier colleges in India offering Biotechnology as a subject are:
| | | |
| --- | --- | --- |
| No. | Name of the College/Institute | City |
| 1 | Indian Institute Of Technology | Kharagpur |
| 2 | Indian Institute Of Technology | Roorkee |
| 3 | Vellore Institute Of Technology | Vellore |
| 4 | Indian Institute Of Technology, Guwahati | Guwahati |
Some of the institutes where M, Sc  in Biotechnology can be pursued are:
Tezpur University, Tezpur (Assam)
Thapar Institute of Engineering & Technology, Patiala
Utkal University, Bhubaneswar
Visva-Bharati University, Santiniketan
What does it take to succeed in Biotechnology?
The people who excel in this competitive field should have the following qualities like a passion for studying Biology as a subject is a must. Secondly, anybody interested in entering this domain should harbor qualities like patience, persistent, and willingness to put in long hours of work. They should also be imaginative and enthusiastic about making new discoveries.
Pharma Companies are always looking to innovate and bring new products to the market. For example, Branolia Chemical Works does extensive research on herbs to produce medicines that will address the requirement of the people. One of their products ; Livonia has herbs like Trifala which enhances liver functioning.
A dream becomes a reality only when a lot of hard work is associated with it. A person can only be successful if he has put in a lot of dedication and hard work.
[supsystic-social-sharing id="1"]