Bitocough Helps to Fight Autumn and Winter Diseases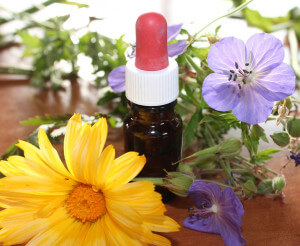 Coughs and sneezes spread diseases, so the saying goes. If they spread rapidly enough and cause sufficient damage to working populations and other parts of society, they could also devastate economies. A healthier workforce has both improved physical and mental ability and can produce more from the same inputs. Economies with better health conditions enjoy a positive and direct impact on economic growth, largely through increased worker productivity. As autumn and winter sets in common cold, cough, and flu are diseases which afflict a very large number of people. The seasonal cold is one of the most common respiratory sicknesses in humans. The symptoms of the common cold are caused by the body's response to the virus rather than the virus itself. Most cases of the common cold are spread through sneezing, coughing, and people touching contaminated surfaces.
The treatment of coughs is one area where the use of certain ayurvedic remedies remains common today. Ayurvedic drugs play an important role in the management of various types of coughs. Currently, available therapies for coughs include cough suppressants. Bitocough from the house of Branolia is one of the most effective ayurvedic antidotes to fight coughs and cold.
Bitocough from Branolia has been developed after years of research is an ayurvedic solution comprising of Vasak, Tulsi, Pipul and Joshtimadhu. One of the most important ingredients in the preparation of Bitocough is Adhatoda vasica also popularly known as vasaka. The leaves, roots and flowers of Adhatoda vasica also called vasa or vasaka were used extensively in traditional Indian medicine for thousands of years to treat respiratory disorders such as chronic asthma.
Adhatoda vasica is considered useful in curing bronchitis, tuberculosis and other lung disorders. Accompanied with Vasaka, another important ingredient is Tulsi, Ocimum Sanctum, also known as a herb for all ailments. Recent research has revealed that Tulsi has an anti-bacterial, antiviral and anti-fungal activity that includes activity against many pathogens responsible for human infections. Tulsi has also been shown to boost defences against infective threats by enhancing the immune system.(Source: Vasudevan P, Kashyap S, Sharma S. Bioactive botanicals from basil (Ocimum sp.) J Sci Ind Res (C) 1999;58:332–8.)
Some of the common symptoms that are generally witnessed by people suffering from common cold are a running nose, sore throat, congestion and a persistent feeling of fatigue. Some might also run a mild fever. Bitocough from the house of Branolia can be administered to both children and adults with the above-mentioned symptoms.
Prevention is definitely better than cure; there are ways to prevent it all together:
Cover the head and neck with clothes
Gargle with hot saline water
Take fresh fruits and vegetables to boost immunity
Keep one warm at all times
Not to sleep during the day
Do not share towels and glasses
Avoid deeply fried and processed food
If there is uncontrolled sneezing, excess thirst, foul smell in nose, insomnia, fever of 102F or more, consult your doctor as soon as possible. Ayurvedic remedies from the house of Branolia namely Bitocough, Honeyguard is the best way to fight diseases like common cold and cough.