Ayurvedic Graduates – A Career With A Difference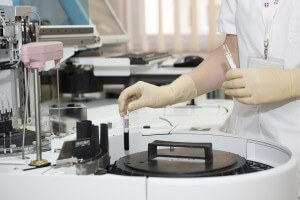 As someone rightly said that, "All that man needs for health and healing has been provided by God in nature…" and this adage is true in today's world all the more as every second individual on the planet is talking about going herbal. There has been a paradigm shift in the thinking process globally as more and more people are acknowledging and adopting traditional methods of treatment. One of the oldest Pharma companies dealing with herbal medicine is Branolia Chemical Works. Their flagship product 'Branolia' is in circulation since 1922. Over the years it has successfully retained its legacy of providing herbal medicinal products to a loyal set of clientele. Other herbal medicinal products by Branolia Chemical Works are Bitocough, Livonia, and Bellytone.
One of the most sought after career in this direction is that of a becoming an Ayurvedic Graduate.
Career Description:
Ayurvedic Graduate as the name suggest may work as a production –in charge to look after the production process in Pharma Companies. The entire process of producing Ayurvedic medicine differs from general medicine so Pharma companies always prefer an expert in Ayurvedic Medicine or an Ayurvedic Graduate. Trained in Ayurvedic medicine these graduates can also vouch for the quality of the product so produced. Moreover, it is mandatory for all Pharma companies to get an FDA approval which can be easily looked after by an Ayurvedic graduate. Ayurvedic pharma companies dealing in the production of Ayurvedic medicine will also like an Ayurvedic graduate with the proper know how to market its products.
Job Prospects:
The private and the public sector both face an acute shortage of people who are skilled in Ayurvedic medicine. Ayurvedic Graduates are usually hired by the research & development department of the government, Pharma companies specializing in the manufacturing of Ayurvedic medicine, and also in the hospitality sector where Ayurvedic Spa treatment are much sought after. Even FMCG companies especially involved in food processing and Cosmetics hire experts in Ayurvedic medicine or Ayurvedic Graduates. Teaching in Ayurvedic colleges where Ayurveda is taught is also a good option.
The best job prospect is, however, to open up one's own Pharmacy after gaining relevant experience in the particular field. As the world is opening up to the benefits of Ayurvedic medicine many colleges in the USA and countries are offering courses on Ayurvedic medicines.
What to Study:
Some of the courses that interested candidates can pursue to become an expert in Ayurvedic medicine are:
a) Diploma in Ayurvedic Pharmacy – A 2-year course and the eligibility criterion to get admitted into this course is a 10+2 level of education.
b) Bachelor in Ayurvedic Pharmacy – A four (4) year degree course for anyone who has completed 10+2 level of education with science and biology.
c) PG Diploma in Ayurvedic Drug Standardization – A one year course for candidates who wants some knowledge about quality checking of Ayurvedic medicines.
d) Master of Science in Medicinal Plants (M.Sc Medicinal Plants)- A two-year (2 yrs) course which helps provide detailed knowledge on the usage and application of plants with medicinal qualities.
Where to Study:
There is a rise in institutes which provides courses on Ayurvedic medicines.
Some of the well-known institutes are:
a) School of Natural Product Studies, Jadavpur University
b) Indian Agriculture Research Institute
c) National Medicinal Plant Board (NMPB)
Branolia Chemical Works, situated in Kolkata, West Bengal has been certified by GMP (Good Manufacturing Practice) manufacturers' Ayurvedic medicines which are safe for human consumption. Branolia Chemical Works have constantly upgraded themselves with the change in technology to satisfy their customers. They work hard to keep up with the promise to offer the best quality Ayurvedic medicine to its consumers.
[supsystic-social-sharing id="1"]