Ethical Hacker – A Career with a Difference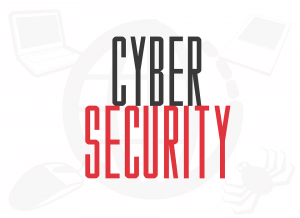 The wheels of progress have turned the world digital but it has also opened up new threats in terms of cybersecurity and privacy issues. The digital economy has changed the security concerns for both consumers as well as companies, who are responsible for protecting consumer information. Attacks like social media account breaches, bank or credit card account hacking via WhatsApp or Facebook message, ATM skimming, or identify theft via social engineering fall into the category of old, widespread, known, and unsophisticated cyber attacks. It has also become a full-fledged career option for people who play the role of a savior and are aptly termed as ethical hackers.
Although hacking is an offense punishable by law it becomes ethical when there is a contract between the hacker and the organization. Ethical hackers are also referred as 'white hat' are actually experts who hack with permission to strengthen systems and also to make them penetration-proof. Ethical hackers are skilled individuals in the field of Information Technology and are wizards in computer and networking algorithms. In today's digital era, computer security is a major cause for concern and the job of an ethical hacker is to make the cyberspace safe forever.
Eligibility Criterion of an Ethical Hacker
An individual planning to make a foray into this field needs to have a sound knowledge of computer programming languages. The well-known certifications in Ethical Hacking are CEH (Certified Ethical Hacker) and CHFI ( Computer Hacking Forensic Investigator) offered by EC Council; CCNA Security (Cisco Certified Network Associate Security); SCP's SCNS (Security Certified Network Specialist) & SCNP (Security Certified Network Professional); CISSP (Certified Information Systems Security Professional) offered by Intelligent  Information System Security Certification Consortium and many more.
Apart from the necessary educational skills, an individual should have analytical thinking, initiative, and problem-solving skills. Continuous up gradation of knowledge is also a necessary ingredient to becoming an 'ethical hacker'. Branolia a tonic to enhance the functionalities of the brain has been developed by the house of Branolia Chemicals which is based on research of over 99 years can add to the thinking skills of ethical hackers.
Job prospects for Ethical Hacking
Growing incidences of cyber crimes have become an essential part of the IT security industry. Internet security and Networking are the fastest-growing industries where ethical hackers can seek employment. Ethical hackers are mainly hired to find out any vulnerability that might exist in the existing network and to find out how the process to fix them. They can also work for the government as well as private organizations as cybersecurity experts. However, IT firms are the main recruiters of ethical hackers. This day's ethical hackers are not limited to only IT companies but such experts are also required by financial service providers, airlines, retail chains, hotels and several government agencies.
UK's National Health Service is planning to integrate in-house systems of ethical hackers to enhance their cybersecurity.
Some of the top(certified) Ethical hacking institutes in Delhi are-
1. Ankit Fadia Certifed Ethical Hacking courses
2 .Net hub institute
3.Kyrion Digital Securities Ethical Hacking Courses
The topmost institute in ethical hacking in India is Indian School of Ethical Hacking situated in Kolkata. There is no basic eligibility criterion to get into this program.
[supsystic-social-sharing id="1"]