History of Ayurvedic Surgery
The most common question often asked is whether an Ayurvedic doctor performs surgery? A group of doctors in Meerut in 2016 have conducted the world's first Ayurvedic Surgery on Ojaswi Sharma, an 83-year-old man who is allergic to Allopathic drugs. In the process of removing a 240-gram prostate from his body, antibiotics were not used. Instead, Ayurvedic herbs like Amla, guggul, and turmeric were successfully used to reduce the chances of surgical site infection.
History of Surgery in Ayurveda
In Ayurveda, surgery is commonly known as 'Shalya Chikitsa' and was first introduced in Ayurvedic medicine by none other than the 'Father of Surgery', Susruta. Surgery was first made known through his book Suśhruta Saṃhitā, in which he describes over 300 surgical procedures, 120 surgical instruments and classifies human surgery into eight different categories. He lived, practised and taught his art way back in the 800 B.C.
Charaka, the best-known physician of Ayurvedic medicine, also recommended Shalya Tantra for the treatment of certain diseases, which required immediate attention such as haemorrhoids. The long foreign rule in India and lack of promotion thwarted the progress of Ayurvedic surgery in the middle of the second millennium.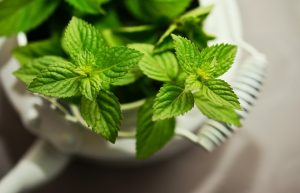 A person aspiring to take up Ayurveda as a career needs to get a degree in Bachelor of Ayurvedic Medicine & Surgery. This degree is awarded after a person puts in five and a half years of study which includes one year of internship. The eligibility criterion for this course of study is that a person has to clear the higher secondary examination after 10+2 years of schooling in physics, chemistry and biology as subjects. A B.A.M.S (Bachelor of Ayurvedic Medicine and Surgery) graduate is given the title of 'ayurvedacharya' and the course aims at providing basic education in Ayurveda leading to the degree of B.A.M.S. Its objective is to prepare graduates for a profound understanding in the science of Ayurveda backed up by extensive practical training. Graduates in B.A.M.S should aspire to become an efficient teacher, a research scholar and a competent Ayurvedic physician (Kayachikitsaka) and surgeon (Shalyachikitsaka).
A B.A.M.S (Bachelor of Ayurvedic medicine & surgery) graduate learns Shalyatantra(surgery) as a subject in the 3rd year of his studies. In fact, for passing shalyatantra examination a BAMS graduate has to read the syllabus of surgery which is the same as that for an MBBS graduate along with principles and practice of shalyatantra (Ayu-surgery). This branch of Ayurveda also provides detailed knowledge of operative procedures, precautions to be taken during a surgery and even detailed information on the types of bandages and instruments to be used.
Places to Study B.A.M.S
The list of top 10 Ayurvedic colleges in India that offers a B.A.M.S degree are:
Shri Dhanwantri Ayurvedic College, Chandigarh
Rajiv Gandhi University of Health Sciences, Bangalore
Gujarat Ayurved University, Jamnagar
JB Roy State Medical College, Kolkata
Ayurvedic Medical College, Kolhapur
State Ayurvedic College of Lucknow
Shri Ayurveda Mahavidyalaya, Nagpur
Ayurvedic and Unani Tibia College, New Delhi.
Branolia Chemicals located in West Bengal has been conducting research on Ayurvedic herbs for the past 99 years and also have a huge range of ayurvedic medicines to address health issues.
[supsystic-social-sharing id="1"]