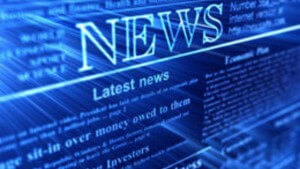 Journalism is perhaps one of the most noble and rewarding professions you can get into. To put it simply, it means the process of gathering, assessing, creating, and presenting news and information through different medium like print ( newspapers, magazines), electronic(television), radio or online.
Through the various mediums mentioned above, it is a job of journalists to make people aware of what all is going on around them in various fields like politics, economics, sports and so on.
Skills Needed to be a Journalist
What are the skills you require to be a journalist? The first and most important is that you need to be very strong in communication skills, whether it is reading or writing so that you can present the news to the audience in a manner that is easy to understand and consume. Journalists need to have a very good command in the language that is their reporting medium, whether it is English, Hindi, Bengali, Tamil or any other language. Next, a journalist needs to learn the skills of newsgathering or reporting from various primary and secondary sources and ensure that the source is authentic and that the information he is gathering is unbiased. It is also important to have knowledge of the medium, whether it is print, electronic or online. For example, nowadays many people are consuming news online, so a journalist needs to understand what work and that does not work in the online medium.
Places to Study Journalism
With hundreds of newspapers, television channels and news websites, journalism is an exciting career choice for many young people.  While you do not necessarily need a journalism degree to be a journalist, getting a degree from a reputed college or university can make it easier for you to get a job in journalism. Journalism courses are offered at graduation and post graduation levels. You can do a Bachelor's in journalism or mass communication after your 12th standard. Also, after graduating in a humanities subject, you can do a Master's in journalism or mass communication. Some of the leading institutions in India that offer journalism courses are Indian Institute of Mass Communication, New Delhi Asian College of Journalism, Chennai, Mudra Institute of Communications, Ahmedabad, Indian Institute of Journalism and New Media, Bangalore and Xavier Institute of Communication, Mumbai.
Job options are available in newspapers, television channels and news websites. There are also magazines that cover different areas like news, sports, food, travel, fashion and other subjects that require journalists. Big media houses hire freshers from journalism colleges in large numbers.
A career in journalism might not pay you as much as some other careers. Also since time is important when one is reporting news, it means deadlines, late nights and hard work. But it comes with a sense of self satisfaction that few other professions can provide.