Kolkata is the smoking capital of India
Citizens from the City of Joy are literally going up in smoke.  With 49% puffing on a cigarette stick, Kolkata beats the national average of 43% hands down. Amongst the metros, it is much ahead of the second-ranked Mumbai, by a factor of 3-4 cigarettes/smoker/ day. Weekly spends on cigarettes averaged at Rs. 348 in Kolkata.
Apparently, the statutory warning on the cigarette packs is not having much impact.
Cigarette smoking has a symbolic connection with being intellectual, an anti-establishment, a thinker or an activist.
The wannabe Bengali intellectual subscribes to certain symbols including the cigarette which is their rite of passage to the rarefied echelons of thinkers in the city. This phenomenon which was pervasive in the seventies and the eighties marks of which are found present even today.
Found mostly at the iconic coffee house these aspirant intellectuals would carry a jhola (cloth bag) which has a dog-eared copy of Nitsche's Genealogy of Morality or Foucault's The Order of Things and of course Sukanto's poetry book thrown in to give the impression of being grounded in Bengal and most importantly a Charminar cigarette perennially hanging from the mouth.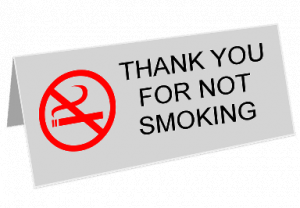 In addition with Bengali icons like Satyajit Ray, Uttam Kumar, Sunil Gangopadhyay and Anjan Dutta amongst others seen enjoying their smoke either on screen or in photographs, the reduction of cigarette smoking has a cultural bottleneck to cross.
In a survey conducted by ICICI-Lombard, 93% of the respondents in Kolkata reported they are aware of the carcinogenic hazard and alarmingly 94% of the respondents reported never having tried to 'kick the habit', with the main reason cited being addicted to cigarettes.
Another alarming trend is that nearly a third of Kolkata's schoolchildren, aged between 15 and 18, have had their first smoke and are turning into regular smokers. Many of them had their opening puff as early as in Class V or VI. The phenomenon of girls taking up smoking in a big way is also a cause for public health concern.
While smoking apparently enjoying intellectual brand recognition in Kolkata, what seems to be forgotten is that the biggest intellectual icon of Bengal, Rabindranath Tagore, never smoked.
Reference:
ICICI Lombard Tobacco Consumption Habits 2014
Survey conducted by Diabetes Awareness and You (DAY) 2016
Issued by Branolia in Public Interest