Sadhu Meher – A Pioneer of Movies in Odisha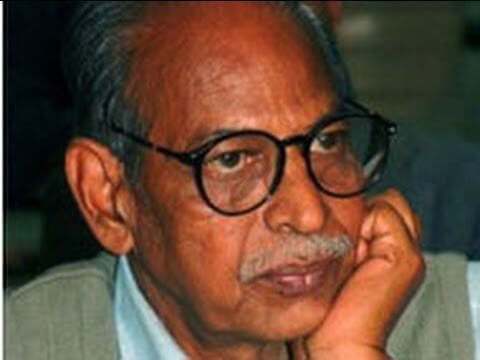 "I dedicate this award to the actors and artists of Odisha." Thus spoke Sadhu Meher, the notable actor, director, and producer on receiving the prestigious Padmashree Award this year.
Sadhu Meher began his career by acting in Hindi films. His first Hindi film was "Bhuvan Shome". Then came other Hindi films like Ankur and Mrigaya. His first film Bhuvan Shome won awards in three categories namely, best film, best director, and best actor. After the success of his first noteworthy appearance, Sadhu went on to act in some experimental movies like Icchapuran and 27 down til Manthan in the year 1974. The risk that he took paid off as both the movies were regarded as landmark movies of Indian cinema.
Sadhu Meher's prominent works
One of his remarkable performances was in Shyam Benegal's first feature film where he played the role of a dumb and daily alcoholic worker who uses sign language to communicate. He is always regarded as one of the most popular choices of Shyam Benegal and Mrinal Sen. He was generally given a role of a supporting actor in most of their movies.
Sadhu Meher is a popular actor as far as Odiya and Bengali movies are concerned. Some of his more prominent work is Abhiman, Gharonda, Kasturi, Aparichita, Mrigaya and Desire to name a few. As a director too Sadhu received much appreciation.
Awards won by Sadhu Meher
Sadhu Meher is often regarded as one of the founders of Parallel Cinema. His role in Ankur won him the National Film Award for Best Actor. Meher's dedication for the Odiya movies is also noteworthy. He is one of those few who works for the development of cinema in general. His hard work and dedication were recognized by famous directors globally. The Padma Shree awards recognize his talent and hard work.
Branolia Chemical Works salutes this pioneer of Indian Cinema.
[supsystic-social-sharing id="1"]