URBAN PLANNING: BUILDING COMMUNITIES TO THRIVE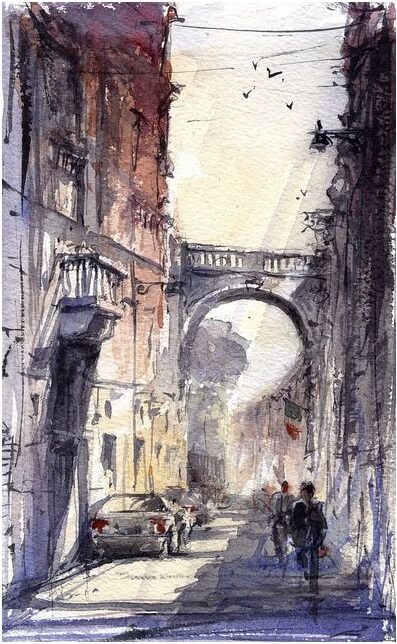 India is 31% urban. It has 410 million city dwellers. They are spread across 7935 cities and towns across the country. These areas have to be planned and managed. It is this job which a city or urban planner is expected to perform. Similar to an MBA managing a business, a city planner manages a city.
Definition of Urban Planning
Urban Planning is not architecture, though a large number of architects are found in this profession. While an architect works on built form at a lot or plot level, an urban planner works at the city level. His/her canvas is much bigger. Further an urban planner is concerned not only with physical planning (i.e. land use of a city) his concerns include demographics, city economy, housing, taxation, municipal finance, water supply, transportation, health, crime, infrastructure, public spaces, marginalised groups, education, environment, heritage conservation, urban poverty etc. It is not about a line drawn on a map, it is about people and how they live.
Urban Planning – As A Career Option
The planning profession began in 1941 with the School of Planning and Architecture as a Department of Architecture of Delhi College of Engineering now the Delhi Technological University. It was later integrated with the School of Town and Country Planning which was established in 1955 by the Government of India to provide facilities for rural, urban and regional planning. On integration, the school was renamed as School of Planning and Architecture in 1959. Today, it is one of the premier schools of pursuing planning studies at bachelor, masters and post-doctorate levels. Another Planning School of repute is Centre for Planning and Technology (CEPT) University, Ahmedabad. While SPA is more oriented towards physical planning, CEPT concentration is on social and economic planning for urban areas. CEPT is known for path-breaking work in transportation planning, housing market analysis, environmental assessments and municipal governance.
Places to Study- Urban Planning
The Institute of Town Planners, India (ITPI), set up on the lines of the Royal Town Planning Institute in London is the body representing planning professionals in India. The institute, which was established in July 1951, today, has a membership of over 2800. As of 2012, the institute has 21 regional chapters across India. The Planning Schools recognised by ITPI include: School of Planning & Architecture (Delhi), Indian Institute of Technology (Kharagpur), Indian Institute of Technology, (Roorkee), Govt College of Engineering (Pune), Centre for Environmental Planning and Technology (Ahmadabad), Guru Ramdass School of Planning & Architecture (Amritsar), Anna University School of Architecture & Planning. Institute of Development Studies (Mysore), Bengal Engineering and Science University (Shibpur), JNTU School of Planning & Architecture(Hyderabad), Sardar Vallabhbhai Natinal Institute of Technology (Surat), Visvesvarya National Institute of Technology (Nagpur), MACT Barkatullah University (Bhopal), Bhaikaka Centre of Human Settlement (Vallabh Vidyanagar).
Eligibility to  Become an Urban Planner
Requirements for entry into the Urban Planning courses are – B.Tech in Architecture / Civil Engineering or Masters in Economics, Sociology or Geography. Most of the Schools hold an entrance exam followed by a group discussion and interview. GATE and UGC scholarships can be availed by the students.
Job Prospects of Professionals Pursuing Urban Planning
While traditionally jobs were as Town Planner with the Urban Bodies, the scope has increased many fold in recent years. They are found in multilaterals like the UN, consulting firms, infrastructure finance Banks , Non Government Organisations, Corporates dealing with built form, software firms dealing with Remote Sensing and Geographic Information System data, logistics companies etc. Being both specialists and generalists rolled into one, the flexibility of the type of work opportunities available for Urban Planners is immense in today's job market.