Ayurvedic Medicine Market Visualizes a Surge Globally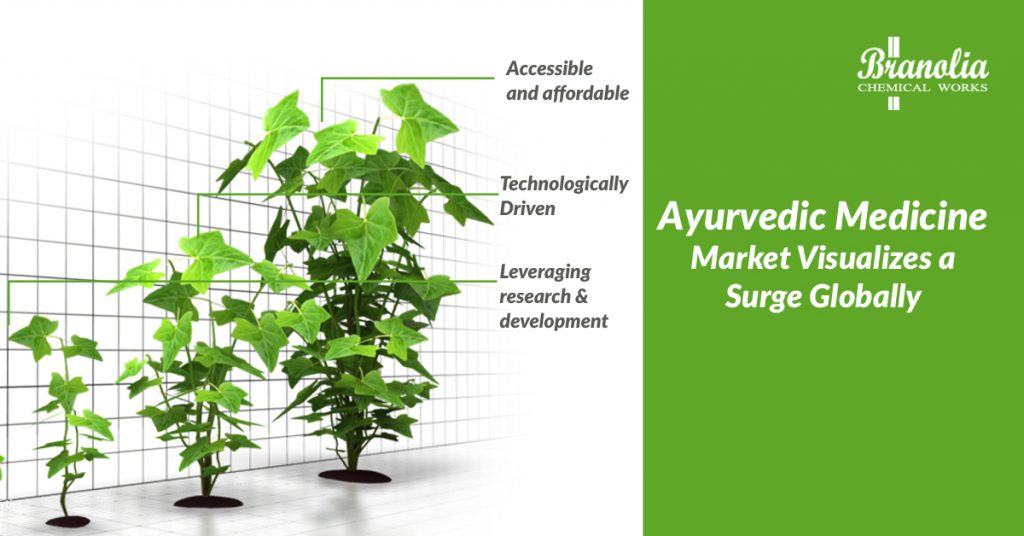 Research reports published by Orbis Research.com predict that the Global Ayurvedic Market will witness an upward surge to $9,791.0 million by 2022. These are positive signals for manufacturers of Ayurvedic products to make a foray into the global market. Success to a large extent will depend on the online presence of Ayurvedic medicine manufacturers. The conditions favorable for the spread of Ayurveda globally can be attributed to the fact that ayurvedic medicine has become more:
Accessible and affordable –Ayurvedic medicines are natural and have no side effects. With the global consumer trend shifting towards herbal, organic, and natural solution there is a rise in the demand for ayurvedic products from all the corners of the world. The hindrance was in the accessibility and affordability of the Ayurvedic products. Manufacturers of Ayurvedic products have also woken up to new possibilities of marketing to reach out to the necessary consumer segment. The growth in online marketplaces globally has bolstered the entire process of reaching out to consumers globally.
Technologically Driven – The ayurvedic healthcare segment has received a boost from the rise in online trade and commerce. Online transactions are a lot more transparent and to add to that the introduction of quality control standards by the Ministry of Ayush has enhanced consumer confidence.
The online marketplaces have increased consumer confidence in the products by providing accurate information about the products. Easy accesses to patient testimonial and reviews on the products have also helped users get a better update about the products offered in the market.
Leveraging research and development – The Ministry of Ayush has initiated various projects to boost research and development in the field of Ayurvedic medicine. Recently they have signed an MOU (Memorandum of Understanding) to promote cooperation in the field Indian traditional medicinal system. With the incorporation of new technology in this field, Ayurvedic medicine is all set to soar high. The government is also promoting Ayurvedic hospitals and institution in the country.
Ayurvedic medicine originally committed itself to a two-fold purpose––– a reversal of diseases and health promotion with no side effects. Ayurveda aimed towards an entire paradigm shift brought on by a shift in consumer mindsets from trying to achieve mere physical health to adopting an approach that considers physical, mental/psychological, and spiritual health. With many countries incorporating therapies that include Ayurvedic medicines as part of their tourism promotion strategy, the unique differentiation potential of authentic Ayurvedic health services has increased in the last couple of decades.
Branolia Chemical Works with its huge range of ayurvedic medicine is all set to become market winners.
[supsystic-social-sharing id="1"]