Methods of Improving Memory and Concentration of School Students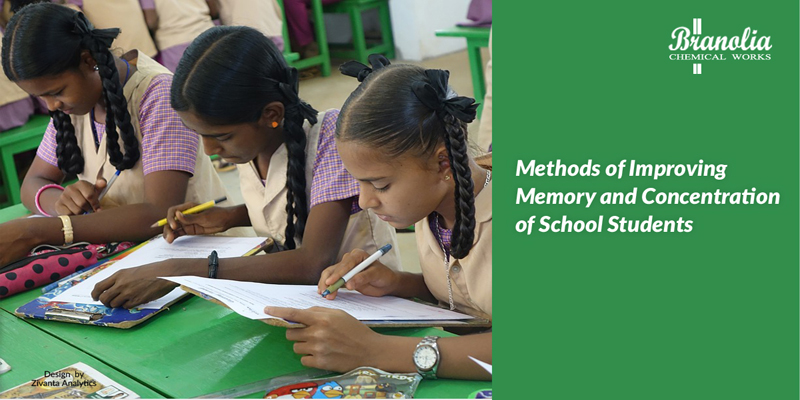 School days are considered to be reminiscent of the most enjoyable years of an individual's life. It is the initial phase when the character of a child begins to mould, the child begins to cultivate new habits and most importantly, there is a gradual change in the functioning of the child's brain and thinking capacity. The school gives us an opportunity to learn new concepts, solve problems and memorize study materials, which happens to be a major aspect of a student's life. However, many students find it difficult to concentrate while learning or studying.
Students can resort to certain methods that can be helpful for learning and retaining knowledge. Some of them are:
Meditation:  It is always beneficial to bring tranquility to an unstable mind.  This mind exercise can easily help enhance one's concentration. This will enable a student to sit longer at the study table and easily learn chapters. Besides deepening concentration, meditation also helps to inculcate innovative ideas in students.
Asking questions to oneself while learning: The habit of asking questions to oneself after thoroughly reading the chapter will make it easier for a student to comprehend the subject matter and it will give him a deeper understanding of the related topics as well. This will help the student to remember better.
Visual learning: Students should be encouraged to use visual aids like watching tutorial videos that can assist them to remember better and grow an interest in learning.
Apart from these interesting methods of learning and studying, there is one more solution to enhance memory retention capacity. This solution is brought in by Ayurveda, which focuses on some herbs that are potential memory boosters and which help in deepening concentration. Brahmi or (Bacopa monnieri) is one of the herbs that has had immense use in Ayurvedic medicines for memory and  Brahmi is also essential for enhancing cognitive skills. Brahmi possesses bacosides and saponins that generally interact with the neurotransmitters of the brain. This interaction enhances the levels of serotonin, gamma-aminobutyric acid and acetylcholine. This interactive process optimizes the balance of the mind, thus influencing an individual's memory. Thus,  Brahmi turns out to be one of the most appropriate options that can be suggested to students for learning and memorizing better.
Brahmi is present, along with the goodness of Satamuli, Aswagandha, Berela, Jashtimadhu, and Alkushi in Branolia, which is a remarkable Ayurvedic medicine for memory enhancement. Aswagandha or (Withania somnifera) is an adaptogenic herb found in India that is known for improving brain functionalities. It has been used in Branolia as an Ayurvedic herb for memory development and mind rejuvenation. Two more herbs like Satamuli and Berela add an extra speciality to Branolia altogether, as they possess body rejuvenating properties. Thus, all these herbs together make Branolia one of the best Ayurvedic medicines for boosting memory.
Thus, Branolia, which is a product of Branolia Chemical Works, gives an impetus to all the budding minds that represent our future generation. Products like Branolia are perfect specimens of Ayurvedic medicines for memory and concentration and they encourage the overall growth of young minds. Branolia Chemical Works wishes luck to all the school students who aspire to make it big in life.
[supsystic-social-sharing id="1"]