Positive Impact of Brahmi in Management of Schizophrenia
Brahmi (Bacopa monnieri), is known to Ayurveda to improve cognitive ability, memory and learning skills.
A case study of a Schizophrenia patient was presented in a scientific paper by Sarkar et al in J Ayurveda Integr Med v.3(4); Oct-Dec 2012 which alluded to positive add-on effect of Brahmi to allopathic medicine for managing Schizophrenia.
Mr. A, a 34-year-old single graduate male, presented with suspiciousness and fearfulness, wandering behavior, muttering to self, unprovoked aggression and disorganized behavior for the past 15 years. The patient was diagnosed as having paranoid schizophrenia.
Initially, the patient was given olanzapine tablets 10 mg/day and increased gradually up to 20 mg over a period of two weeks. There was an initial improvement in psychopathology and subsequently, it plateaued out. Subsequently, the patient was given an add-on trial of Ayurvedic drug Brahmi (500 mg) for a period of one month.
During the trial, the Positive and Negative Syndrome Scale (PANSS) and the Brief Psychiatric Scale (BPRS) scores were tracked, with a reduction in scores indicating desirable impact.
The results are summarized below:
| Regimen | PANSS | BPRS |
| --- | --- | --- |
| Pre Treatment | 108 | 48 |
| Post Olanzapine(10-20 mg) 2 weeks | 92 | 38 |
| Brahmi add on (500 mg) + Olanzapine (20 mg) | 67 | 27 |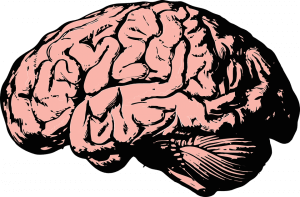 This does provide evidence of efficacy of Brahmi in the improvement of the positive symptoms of schizophrenia.  The exact mechanism of effect of Brahmi on schizophrenia is not well understood. Research does provide some evidence.
Animal researchers have demonstrated the anti-oxidant properties of Bacopa extracts in the brain, which could potentially lead to its positive effect on mental function.
Bacopa monnieri has been reported to repair damaged neurons by enhancing kinase activity, restoration of synaptic activity, ultimately enhancing nerve impulse transmission in the brain.
The nootropic properties of Brahmi have been reported to be possibly mediated by its constituent saponins, bacosides A and B through the glutaminergic
Branolia is a Brahmi based ayurvedic tonic trusted by millions of households for over last 90 years. Backed by the ancient texts of Ayurveda and corroborated by modern day research, Brahmi has emerged as a leading herb in improving brain functioning. Branolia contains the best quality Brahmi herbs processed at its state of the art production facility.
Branolia salutes the medical researchers who give modern scientific validity to ancient Ayurvedic knowledge.
[supsystic-social-sharing id="1"]